CONTACT WITH BACKTOBASIX
BacktoBasiX is housed in a characteristic old office, near to the historical waterways of Amersfoort:
BacktoBasiX BV Publishing & Production
Kortegracht 12
3811 KH Amersfoort
+ 31 33 4690751
info@backtobasix.com
Facebook
Twitter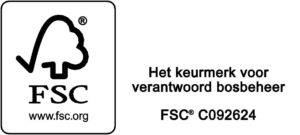 ---
DISTRIBUTEURS
---

PRIVATE LABEL DIARY & STATIONERY
Private label products is what we see if a store or chain of stores publish products under their own brand. In this case, it is of the essence that the quality and the pricing meet the stores quality and price level.
BacktoBasiX is extremely experienced in producing private label products. Various large retailers have found their way to us, and we have been able to satisfy their demands for great products and perfect logistics for many years. Do not hesitate to ask us to advise you about your products, and make a fitting offer.
---
BRANDED DIARY
At BacktoBasiX we keep struggling with terms as private label, licensed products, and branded products. What's important is the fact that we can design, products and bring to market any product, also yours.
So, if you think of publishing a diary or a stationery line under your brand name, we can help you do it. Your name, your band, your sports club. There are no limits. Please give us a call if you want some advice. We can take care of the total process (from concept to warehouse), or any art thereof.
---
LICENSED PRODUCT
A licensed product is a title, which we publish, under your name. A beautiful example is Pink Ribbon, a strong organisation to which the publishing of diaries is certainly not its core business, but which sees the diary as a great way of marketing its brand and sourcing income for their wonderful work. BacktoBasiX is really experienced at publishing diaries, calendars, and all related products for various companies, brands, or institutions. Maybe you're next?

A STATIONERY CONCEPT MAKES THE END CUSTOMER GREEDY
Despite what happens online, and despite the increasing amount of digital products, paper stationery is a growing market. The present trend is for people to go back to paper. Go back to feeling and holding a product. Go back to writing. A stationery line consists of various products. Most important are notebooks, ranging from small to large (A4). In addition, address books, folders, writing products, gift-wrapping paper can be added. But also pencil cases, toiletry bags are popular.
BacktoBasiX is the publisher of three great brands: Tinne+Mia, Pimpelmees and Paper Fuel. Three brands that are more than just stationery. They are a total concept. When the concept is put together in a good way, the end customer is going to want to buy many products. He or she will be greedy. Moreover, they will want to "live the brand".
Are you thinking of publishing a stationery concept? Come and see us. We can advise about style, products, quality, materials, marketing and sales. We can produce your products in any shape, colour, style and quality you wish.
---
MATERIAAL AND DESIGN MAKE THE DIFFERENCE
At BacktoBasiX we do not like cheap stuff. We like quality. However this does not necessarily mean a product must be high-priced. By making the design and the choice of material meet the production and planning, we always succeed at making your products at the right price. This is made possible thanks to decennia of experience and a worldwide network of professionals.
---
STATIONERY MEANS PLANNING
The mere fact that a stationery line consists of many different products, produced in various places, requires careful planning. It is quite a challenge to make the designs meet the technical requirements of the different production techniques, and more even to find a way to coordinate the total production. Planning is, again, what we are good at. We can do 'fast' and 'urgent' when needed. But we prefer starting in time. It saves money and trouble. So, if you want to know more, do not wait, but get in touch today.

DON'T UNDERESTIMATE THE POWER OF SCHOOL DIARIES
What makes a school diary unique? Each year, over a hundred titles will find their way to the stores. Just about every theme is turned into a school diary, and many brands have discovered this unique way of adding value to their marketing mix. But one diary is stronger than the others. How come?
At BacktoBasiX we have worked on finding out about this for a long time. And we have a lot of answers. It's in the little, ánd in the big things. The brand. The paper. The design. The gadgets. And a little bit the price.
Want to find out more? Come and see us, and we will help you bring your own title to market.
---

EACH SCHOOL DIARY MUST BE UNIQUE
One would think that all school diaries require the same approach. As long as you can write your schedule, your homework and some personal stuff in it, it's good.
Students think differently. Their diary is a way of expressing who they are. Thanks to the internet and the ever-increasing digitalisation, their world changes constantly. It is our challenge to develop paper products that help them organise, and at the same time, identify who they are.
---
BACK-TO-SCHOOL
Students do not only need a new diary each year. Other items such as wrapping paper, exercise books, ring binders and writing instruments are on their lists. And of course, it is not always just about functionality. The quality must be good, as well as the brand and the design.
BacktoBasiX is strong in developing a complete concept for the total range of back-to-school products. For the student this is great: all products in style. For a licensor this is even better: more products that "tell your story".
 
A DATED DIARY REQUIRES A TIMELY START
BacktoBasiX has started to develop its first diaries in 2001, inspired by the marriage of the Dutch King Willem-Alexander to his lovely queen Maxima. A Royal diary saw the light!
Ever since we have published many more titles each year. Own publications, licensed products, and also private label productions. Whatever we do, we find a fitting answer to an idea or a concept. We find the right designers, and the best production facilities to bring the production to a good end.
Publishing a branded diary is a great way of adding a new concept to your marketing mix. It is a daily used medium, and a super method of bringing your license or brand to the attention of the end-user(s) on a daily basis.
---
CALENDARS, CALENDARS AND MORE CALENDARS
Calendars we make in all sorts and sizes. Yearly calendars, monthly, and also weekly calendars. But also daily calendars or birthday calendars.
A special design calendar can be a great addition to one's interior design. On the other hand, a more business-like calendar is a perfect way to bring your business to the attention of many (potential) customers, at a very attractive price. It is smart to publish a calendar. Everybody needs them, and your message will find your target group day in, day out. And who would no appreciate a free gift that looks nice and comes in handy?
---
A PLANNER HELPS YOU KEEP AN OVERVIEW
With the help of a planner, one can see at a glance what's scheduled next week, or this coming month. Even when all of your family members or teammates have their own schedule, all can be put together in a neat and fun way. At BacktoBasiX we see that family planners are thé growing product, as it is a safe way of coordinating the ever-increasing amount of activities within your family. We make them in any size or model. We publish our own strong brands, and we can also help you make yours!
BACKTOBASIX = DIARIES AND STATIONERY
When diaries and back-to-school products hit the stores, quite some time has passed at BacktoBasiX. Usually, the development of a (school) diary starts around 1 year ahead of time! After a briefing, we develop a concept, find a suitable designer, and start the sourcing of the production. We love to plan, so we make sure everything is done in time.
At BacktoBasiX we make year-round diaries, school diaries, social stationery (notebooks, writing instruments, folders among them) and back-to-school products. We set up exclusive productions for a number of well-known brands, and equally we publish licensed or private label products.
---
PASSION FOR PLANNING
The BacktoBasiX team consists purely of professionals with a passion for planning. From our studio in Amersfoort, everything is conceived, developed and coordinated:
Concept development
Design
Desk Top Publishing
Production
Sales
Logistics
Distribution
Marketing
We can arrange a production of diaries, planners, and stationery from start to finish. Either 500 or 50,000 pieces: we can do it, and we'll do it with passion. If you like, you could also hire us to take care of a part of the total process: we can step in at any time and still take the workload off your hands.

---
WORLDWIDE NETWORK
Do what you're good at, that's our motto. For that reason we do not design every diary in-house, we do not print the planners, and we certainly do not bring the notebooks to the stores ourselves. What we wíll do is visit trade fairs, follow social media, talk to trendwatchers and designers, in order to be up-to-date of all the latest trends and developments.
BacktoBasiX uses a national and international network of companies with which we have worked intensively, often for a long period of time. We have designers in Holland and abroad and our suppliers can be found both in Europe and overseas. Our extensive network enables us to work flexibly and also find fitting answers to your questions. "Standard" and "Routine" are not us. "Exclusive" and "Efficient" are! Always with Passion, of course!
---
WHO WE ARE?
BacktoBasiX was founded in 2001 by Evelijn Leemreis. After having gained tons of experience in the business, she decided to start her own publishing house. Not only to publish her own ideas and titles, but mainly to support other companies by providing private label services. Together we make it happen! For Evelijn's motto is: anything is possible!
---
PLEASE SEND US AN E-MAIL! OR CALL…
ADDRESS
Kortegracht 12
3811 KH  Amersfoort
The Netherlands
asdasdText
asdasd

STATIONERY MAAKT EEN CONCEPT COMPLEET
Door stationery toe te voegen aan een concept of thema waarin bijvoorbeeld een schoolagenda is ontworpen, maak je dat concept of thema compleet. Jongeren vinden het mooi als de stijl van hun agenda, op subtiele wijze wordt doorgetrokken in bijvoorbeeld het kaftpapier, de ringband, pennen en het etui.
Ook meer volwassen thema's komen beter tot hun recht als er verschillende bijpassende producten verkrijgbaar zijn. Bij BacktoBasiX bieden we het complete productpallet aan, in elke vorm, kleur en stijl die u wenst.
---
MATERIAAL EN ONTWERP MAKEN HET VERSCHIL
Bij BacktoBasiX houden we niet van goedkope rommel. Dat betekent niet dat kwaliteit per se duur moet zijn. Door ontwerp, materiaalkeuze, productie en planning goed op elkaar te laten aansluiten, slagen we er altijd in om mooie spullen te maken tegen een scherpe prijs. We kunnen dat dankzij de jarenlange ervaring en de langdurige samenwerking met verschillende professionals en bedrijven op wereldwijd niveau.
---
STATIONERY BETEKENT PLANNEN
De verschillende producten waaruit stationery bestaat, maken het een uitdaging voor de productie en de planning. Want natuurlijk wilt u dat alles op tijd gereed is en van dezelfde kwaliteit is. Onze inkoopkanalen zijn zo divers, dat we altijd de optimale balans weten te vinden tussen goed materiaal, perfecte productie en een passende planning. Vooral dat laatste vormt de grootste uitdaging en is daardoor ook de belangrijkste kostenfactor. Spoed kost geld, dus beginnen we graag op tijd. Neem dus vandaag nog contact met ons op.

EEN SCHOOLAGENDA MAKEN IS EEN VAK APART
Wat maakt een schoolagenda een populaire agenda? Elk jaar liggen er in de boekhandels en warenhuizen tientallen verschillende schoolagenda's. Je kunt bijna geen thema bedenken of er is wel een agenda voor gemaakt. Toch zie je dat de ene agenda meer aanslaat bij de jongeren dan andere. Dat heeft te maken met het merk, de indeling, het design, de uitvoering en een klein beetje met de prijs.
Bij BacktoBasiX maken we al jaren schoolagenda's. We volgen de trends onder jongeren, maken gebruik van de beste ontwerpers en vormgevers en weten waar we ze moeten laten drukken voor de beste kwaliteit, met de leukste gadgets én tegen de scherpste prijs.
---
ELKE SCHOOLAGENDA MOET EXCLUSIEF ZIJN
Je zou denken dat het bij elke schoolagenda om hetzelfde draait. Je moet er je rooster in kwijt kunnen, je huiswerk in kunnen schrijven en een cijferoverzicht is ook handig. Aangevuld met personalia en niet te vergeten het vakantierooster en klaar is de agenda. Scholieren en studenten denken daar wel anders over. Je agenda is een onderdeel van je identiteit en moet aansluiten bij je lifestyle. Anderen zien aan jouw schoolagenda wat voor type je bent. Door internet en de vergaande digitalisering verandert de belevingswereld van de jeugd razendsnel. Voor ons is het zaak om de papieren agenda daarbij aan te laten sluiten. Vandaar de diversiteit aan modellen en ontwerpen die wij als BacktoBasiX in ons assortiment hebben.
---
BACK-TO-SCHOOL
Scholieren en studenten zijn bij aanvang van het schooljaar niet alleen op zoek naar een nieuwe agenda. Ze hebben ook allerlei andere studiematerialen nodig als ringbanden, schriften, etuis, kaftpapier, collegeblokken en elastomappen. Ook bij deze spullen gaat het niet alleen om de functionaliteit, maar ook om hoe het eruit ziet. Bij BacktoBasiX kunnen we een vormgevingsconcept volledig doorvoeren in al deze materialen. Voor de scholier is dat geweldig. Alle schoolspullen helemaal in de stijl die bij hem of haar past!
EEN AGENDA VRAAGT EEN JAAR LANG AANDACHT
Bij BacktoBasiX zijn we in 2001 begonnen met het uitgeven van agenda's. DDestijds was het huwelijk van koning Willem Alexander en koningin Maxima de aanleiding om zelf een agenda uit te brengen. Sindsdien maken we elk jaar tal van agenda's. We hebben een aantal eigen titels, maar stellen ook onder licentie of private label agenda's samen. Maatwerk staat natuurlijk voorop. We maken gebruik van een aantal ontwerpers die een exclusief design ontwikkelen op basis van je wensen. Een agenda is een krachtig middel voor de branding van je merk of label, aangezien hij bijna dagelijks door je doelgroep wordt gebruikt.
---
KALENDERS TE KUST EN TE KEUR
Kalenders produceren we in vele soorten en maten. Denk maar aan jaarkalenders, maand- en weekkalenders, scheurkalenders en verjaardagskalenders. We ontwerpen designkalenders als blikvanger in het interieur, maken kalenders die vooral de aandacht vragen voor een bedrijf of merk en produceren kalenders die een bepaald thema of ontwerp hebben. Een kalender uitgeven is slim. Je hebt het gehele jaar de aandacht van de gebruikers en je kunt zo op subtiele wijze informatie delen. En een kalender als relatiegeschenk of premium wordt nog altijd gewaardeerd.
---
MET EEN PLANNER HOUD JE HET OVERZICHT
Een planner biedt overzicht. In één oogopslag zie je wat er per week of per maand gepland staat voor wie en waar de eventuele knelpunten zijn. Vooral bij gezinnen met kinderen zijn familieplanners mateloos populair. Sport, feestjes, vergaderingen en alle andere activiteiten kun je per persoon overzichtelijk op de planner kwijt. Maar ook zakelijk bewijzen planners dagelijks hun nut. Zeker handig bij afdelingen waar meer personen werken aan verschillende projecten tegelijkertijd. Bij BacktoBasiX hebben we verschillende modellen in verschillende maten, maar maken we ook al jaren planners op maat.

PRIVATE LABEL AGENDA & STATIONERY
Private label producten zien wij als uitgaven van een winkel(keten) onder het eigen merk. Hierbij is het belangrijk dat de agenda's van passende kwaliteit en uitstraling zijn. Ook op dit gebied heeft BacktoBasiX enorm veel ervaring en kunnen we op elke gewenste manier voor u aan de slag. Zo hebben wij voor V&D back to school producten gemaakt en verzorgen we ook voor een aantal andere grote Nederlandse retailers hun agenda's en stationery.
---
EIGEN MERK AGENDA
Bij BacktoBasiX worstelen we altijd met termen als private label, onder licentie en eigen merk. Waar het om gaat is dat we in opdracht van anderen, misschien wel van u, producten op maat kunnen maken. Stel, u wilt een agenda uitgeven onder uw eigen naam. Die naam kan van een merk zijn, maar ook van uw bedrijf of sportclub. Tal van jeansmerken en voetbalclubs gingen u voor. BacktoBasiX kan in overleg met u het volledige proces verzorgen, van idee en ontwerp, tot distributie en marketing.
---
AGENDA ONDER LICENTIE
Onder licentie wil zeggen dat we onder uw naam één of meer producten vervaardigen en uitgeven. Een mooi voorbeeld is Pink Ribbon, dat natuurlijk het uitgeven van agenda's en stationery niet als core business heeft, maar de eigen agenda wel beschouwt als mooi PR-materiaal dat ook nog eens concreet geld oplevert voor de organisatie. Bij BacktoBasiX maken we al jaren agenda's, kalenders en aanverwante artikelen voor organisaties en instellingen. Misschien binnenkort ook voor u?
CONTACT MET BACKTOBASIX
BacktoBasiX is gevestigd in een karakteristiek pand bij de historische singels van Amersfoort:
BacktoBasiX BV Publishing & Production
Kortegracht 12
3811 KH Amersfoort
+ 31 33 4690751
info@backtobasix.com
Facebook
Twitter
Instagram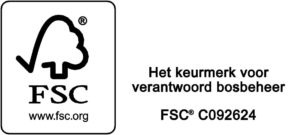 ---
DISTRIBUTEURS
---
BEZOEK ONZE WEBWINKEL
Wilt u kennis maken met onze producten of bent u op zoek naar een agenda? Bezoek dan onze webwinkel.
BACKTOBASIX MAAKT AGENDA'S EN STATIONERY
Als de agenda's en schoolspullen in de winkel liggen, zijn er bij BacktoBasiX al heel wat maanden verstreken. De productie van een agenda begint normaal gesproken een jaar van tevoren. Na de briefing ontwikkelen we een concept, zoeken een passende vormgever voor het ontwerp en zetten we de productie in gang. Wij houden van plannen, dus zorgen ervoor dat alles op tijd is geregeld.
Bij BacktoBasiX maken we jaaragenda's, schoolagenda's, stationery als notitieboeken, schrijfwaren en mappen en back-to-school spullen. We verzorgen exclusieve producties voor een aantal bekende merken en voeren daarnaast eigen merk-opdrachten uit onder licentie of private label.
---
PASSIE VOOR PLANNEN
Het team van BacktoBasiX bestaat louter uit professionals met een passie voor plannen. Vanuit de studio in het centrum van Amersfoort wordt alles bedacht, ontwikkeld en gecoördineerd:
Conceptontwikkeling
Vormgeving
Desk Top Publishing
Productie
Verkoop
Logistiek
Distributie
Marketing
We verzorgen de productie van agenda's, planners en stationery van A tot Z. Of het nu gaat om 500 of 50.000 stuks; wij regelen het allemaal. U kunt bij ons ook op elk onderdeel van het proces instappen. Heeft u al een product, maar bent u op zoek naar een drukker of distributienetwerk? Wij zorgen ervoor.

---
WERELDWIJD NETWERK
Je moet doen waar je goed in bent, vinden wij. Vandaar dat we niet alle agenda's zelf ontwerpen, geen planner zelf drukken en onze notitieboekjes nooit zelf naar de winkel brengen. Wel bezoeken we beurzen, volgen we de social media en praten we veel met trendwatchers en designers, zodat we op hoogte zijn van de laatste ontwikkelingen en trends.
BacktoBasiX maakt gebruik van een nationaal en internationaal netwerk waarmee we intensief samenwerken. We hebben vormgevers in binnen- en buitenland en onze drukkers zitten zowel in Europa als daarbuiten. Ons netwerk maakt dat we flexibel kunnen opereren en voor elke opdracht maatwerk kunnen leveren. Standaard en routine horen niet bij ons; exclusief en efficiënt wel. Met veel passie, natuurlijk!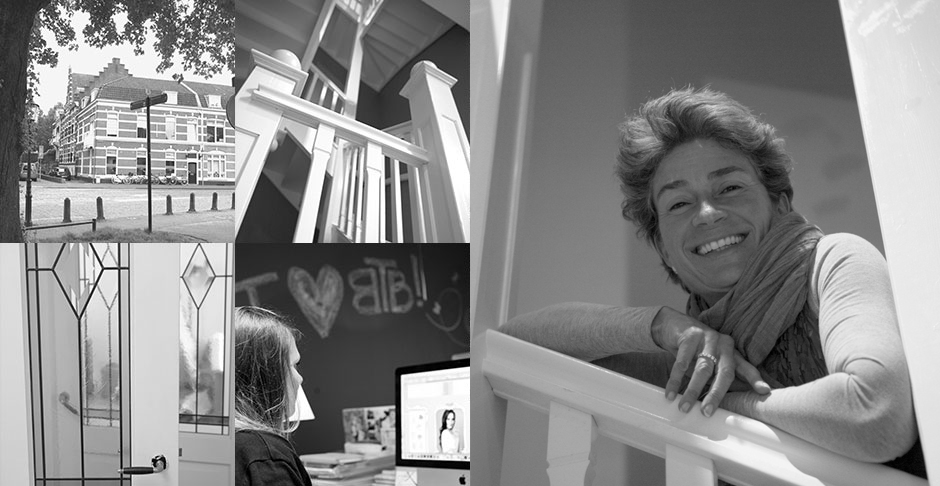 ---
WIE ZIJN WIJ
BacktoBasiX is op 21 juni 2001 opgericht door Evelijn Leemreis. Na jarenlang ervaring te hebben opgedaan in de grafische sector, besloot zij zelf als uitgever te beginnen. Met als corebusiness schoolagenda's en jaaragenda's. In de afgelopen 15 jaar is de BacktoBasiX gegroeid, want BacktoBasiX heeft als uitgangspunt: alles is mogelijk!
---
ADVERTEREN IN AGENDA'S
We hebben het al vaker verteld op deze website. Met een agenda of kalender ben je bijna elke dag onder de aandacht van je gebruiker. Vandaar dat het adverteren in bijvoorbeeld schoolagenda's, zo interessant is.
Wilt u meer weten over de mogelijkheid om te adverteren in een van onze producten? Neem dan contact met ons op.
Of ga naar de pagina agenda's en planners.
---
MEER WETEN? BEL OF MAIL!
ADRES
Kortegracht 12
3811 KH Amersfoort
The Netherlands